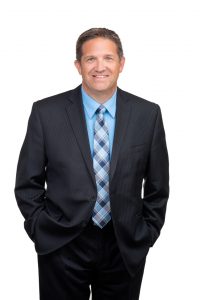 A graduate of the University of Quebec in Montreal, Me Tourigny began his practice in 1994 with the firm Boudreau & Méthot in Drummondville. Working in practically all areas of law, this practice has allowed him to develop a wide variety of legal knowledge and also to learn how to represent his clients before most courts, both civil and administrative. Alongside his practice, Me Tourigny was a municipal councilor for the City of Drummondville from 1995 to 2009. In addition, he was involved in numerous organizations, such as the Village Québécois d'Antan, the Voltigeurs de Drummondville, the Société canadienne Cancer, Centraide, La Guignolée. From 2003 to 2015, Me Tourigny was also a member of the Unemployment Insurance Arbitral Council.
In 2007, Me Tourigny decided to found his own firm by partnering with Me Suzanne Paradis, who would be appointed a few years later as a judge at the Court of Quebec. The firm, which had up to 7 lawyers in addition to articling students and support staff, provided the public with quality legal services for nearly 11 years. In the summer of 2018, Me Tourigny decided to end his association and joined the law firm Houle & Lafrenière. He will remain there for nearly one (1) year. Throughout his practice, Me Tourigny has mainly specialized in civil law, municipal law and administrative law. Having worked more specifically in these areas of law for many years, he was able to develop knowledge and expertise specific to these areas. Moreover, a few judgments involving Me Tourigny have been cited in various articles and books. From 2013 to 2019, Me Tourigny also worked as President and Prefect of the Disciplinary Board of Mon Réseau Plus.
In the summer of 2019, Me Tourigny was appointed Director of the two (2) legal aid offices in Trois-Rivières. A brand new experience within the legal aid network where he worked for three (3) years. Managing a team of approximately thirty (30) people during this period enabled him to develop management skills. In 2022, he accepted the position of general manager and lawyer at Bernier Fournier.